Instagram has recently added a new profile type, called the Instagram creator account that caters to Instagram's fasting growing population – influencers! But people are having a hard time understanding what the real difference is between the creator account and a business account.
In this blog (and this video) I'm going to explain exactly what the differences are, what you get with an Instagram creator account and my opinion on whether or not you should make the switch!
Prefer to watch the video version of this blog post? Check out my YouTube Video!
Why the Instagram creator account was launched
Some of Instagram's biggest influencers went into panic mode after the co-founders left the company last year. Many were already feeling excluded thanks to the current algorithm and the uncertainty of Instagram's future had many influencers questioning whether or not to continue building their brands on the platform.
Instagram took notice and launched a new, exclusive account type for their MVPs – The Instagram creator account. Since so many larger influencers have continuously asked for more insights on their audience, the creator account gives more in-depth stats on followers and other important analytics not currently included with an Instagram business account.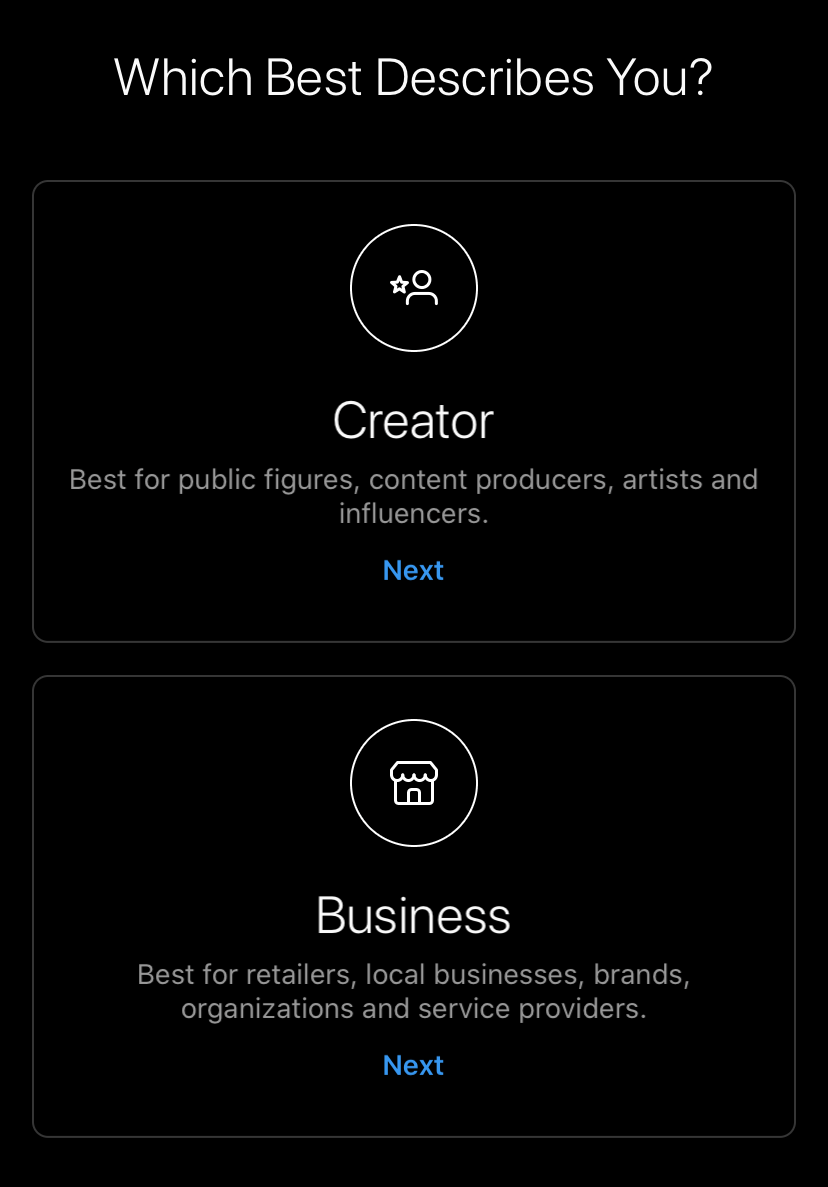 New profile controls
The first thing the Instagram creator account offers is more control over how your brand appears on Instagram. With a business account you are able to select a category for your account, such as 'public figure' or 'entrepreneur' and you can choose to display a variety of contact information such as your email, phone number and address.
With the creator account you'll get the same features AND the ability to further control them and how they are displayed.
First the choice of categories has significantly increased to include niche industries like 'Blogger', 'DJ', 'Coach' and 'Makeup Artist'. You can also choose to hide or display your category and contact options – giving you the features of a creator account while appearing like a personal account.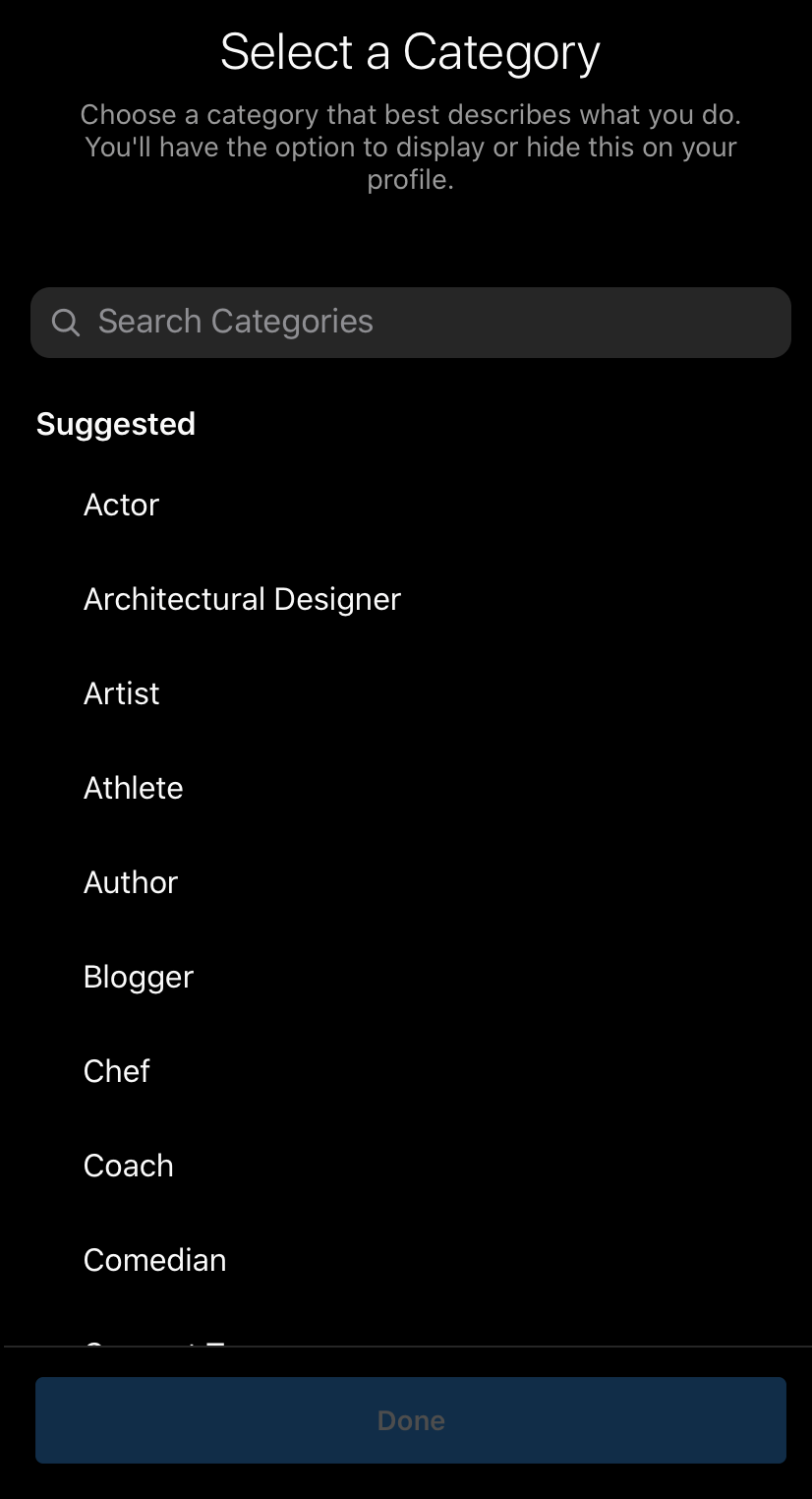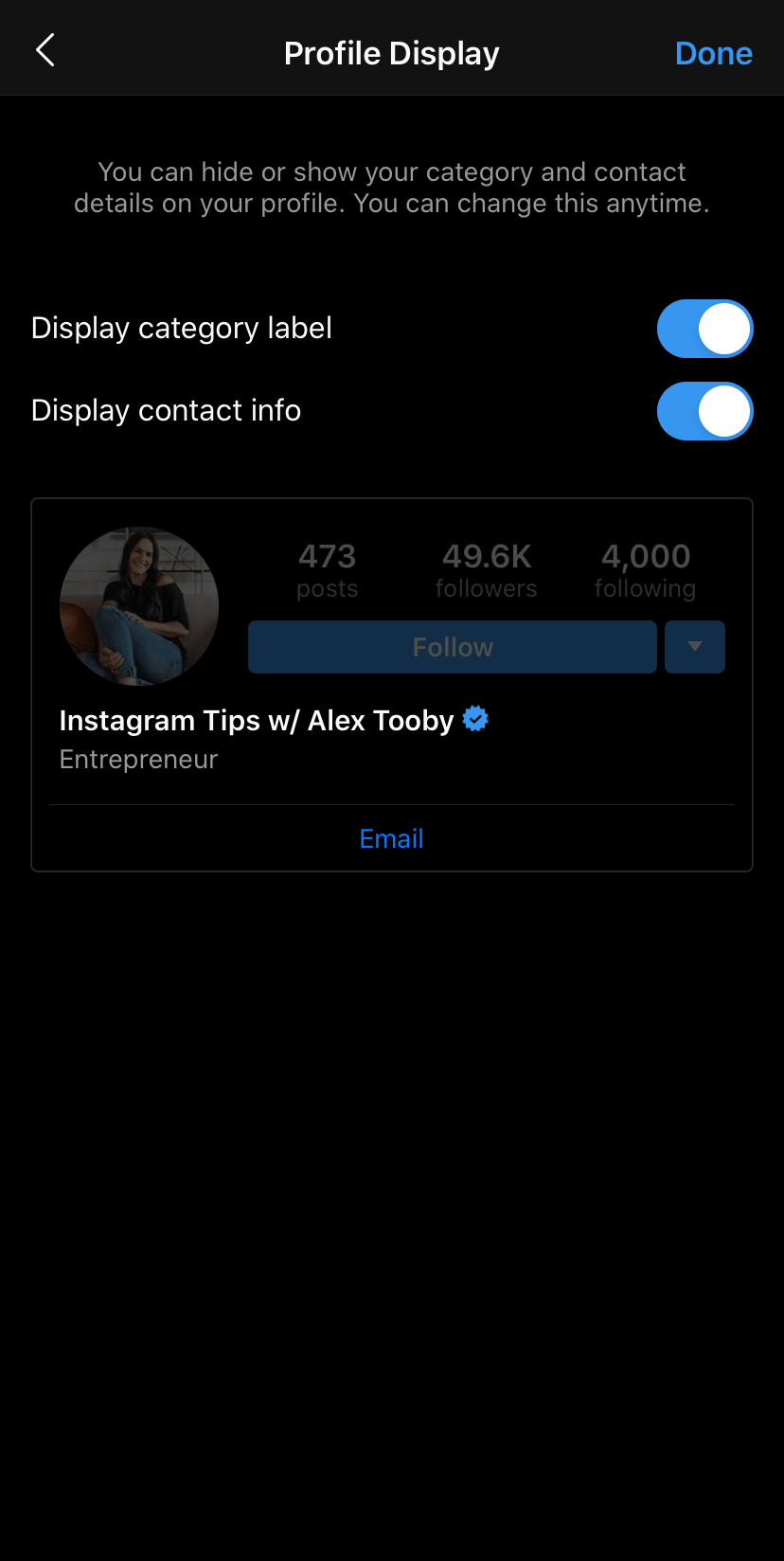 Detailed growth analytics & Facebook Creator Studio
Instagram boasts that the creator account offers more detailed analytics however they are quite similar to those you receive with the business account apart from two features:
1. Overall Growth Insights: This feature is much requested by influencers – it shows how many followers you have lost and gained on any day within the last week. It also allows users to see exactly which posts and stories were published that day so creators can see what content is causing fluctuations in their following.
This feature can be accessed through the standard in-app analytics section by going to your account, clicking the hamburger icon and selecting insights. From here, toggle to the audience tab and you'll see the new 'Growth' section.
2. When Your Followers are Online: You can now see a more detailed break down of what times of the day your current audience is on Instagram, allowing you to better time your published posts for increased engagement. This feature was originally included in the standard business analytics but on a very basic level. This newly updated feature now shows a breakdown of the full 24 hours in a day – BUT it can only be viewed on Facebook's new Creator Studio. 
The Instagram Creator Studio dashboard not only includes the 'when your followers are online' feature but also shows post (videos & carousel), story and IGTV performance, demographics and account impressions and reach.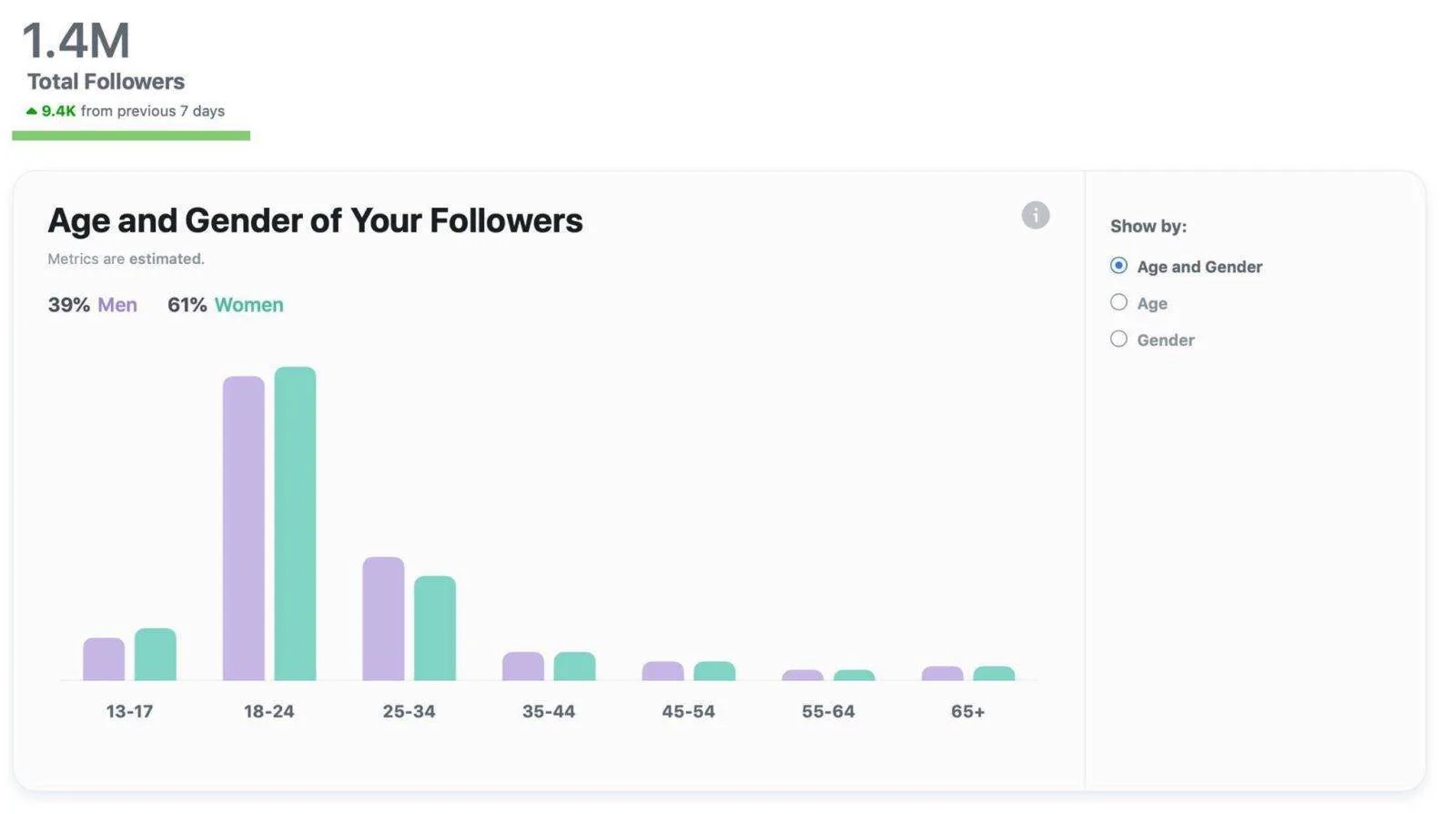 Photo source: Later
Simplified Messaging
The Instagram creator account also includes a new DM filtering feature that allows you to better manage your inbox to handle the influx of fan mail and collaboration requests influencers receive. 
The first thing you'll notice is that you main inbox is now broken into two different folders: "Primary" and "General". All messages will automatically land in the primary folder but can be moved to General as needed. (The way you utilize these folders is totally up to you! I personally wish you could change the name of them to cater to each individual's needs). 
You'll also see a new filtering icon on the right side of the search bar. When clicked you can then sort your inbox into "Inbox" (all), "Unread" and "Flagged".
Then if you toggle over to your requests folder there will be two additional featuring options: "Top Requests" which filters your messages by a users follower count, allowing you to determine which requests are from more established and credible accounts, and "All Requests" which will leave them in chronological order.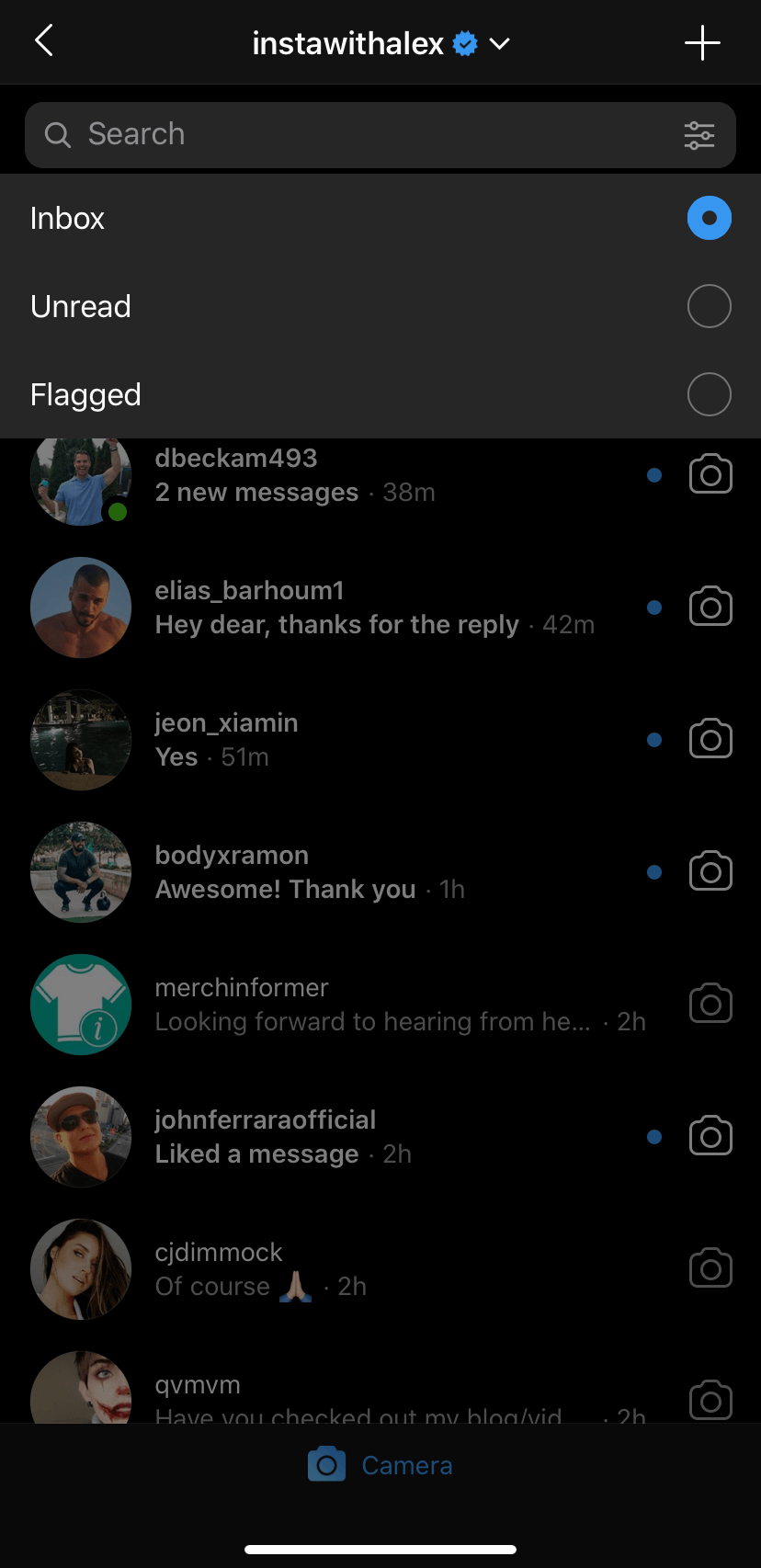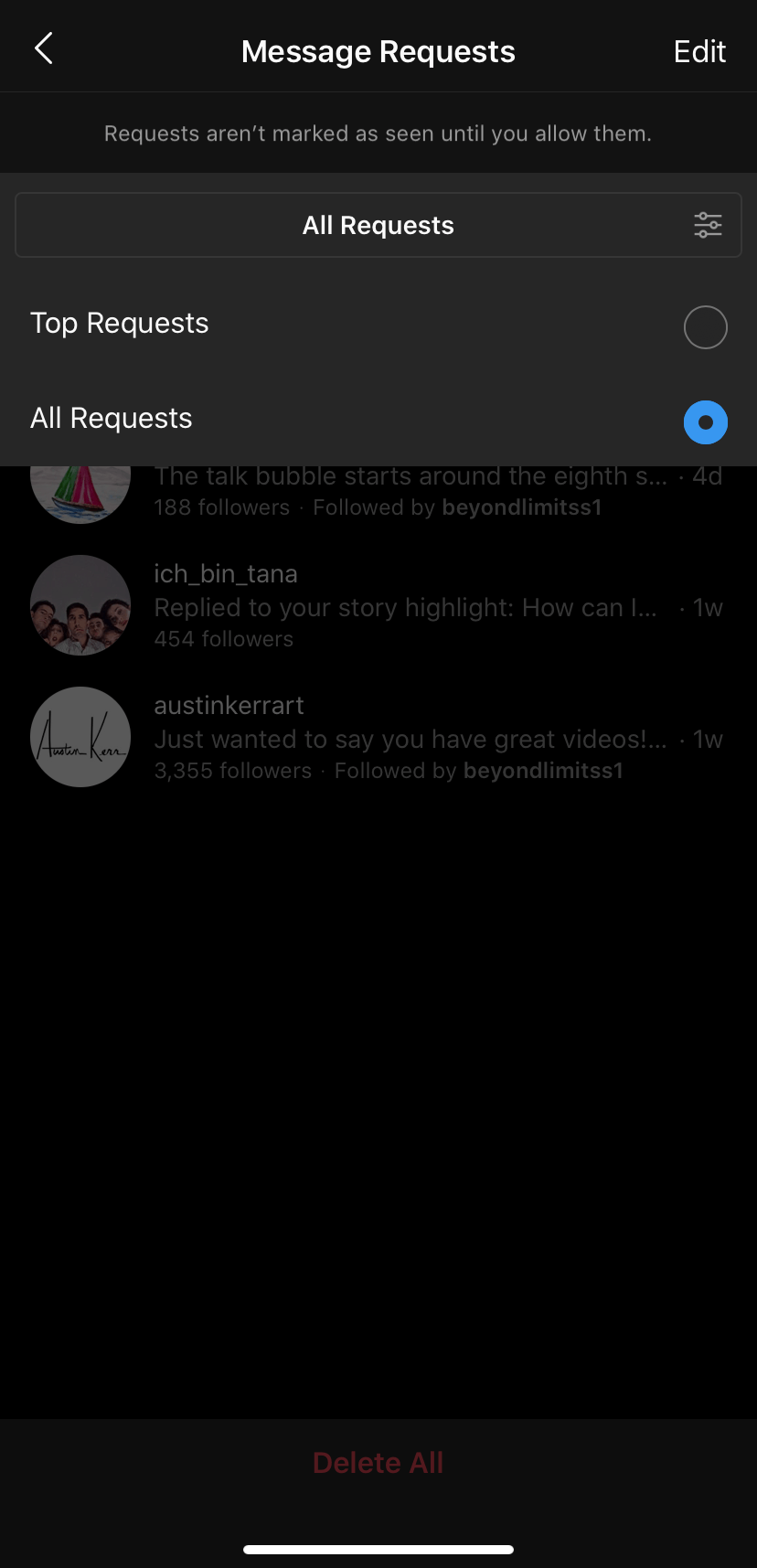 How to switch to an Instagram creator account
To make the switch, simply navigate to your settings and choose "account". If you are eligible for the creator account, the option will appear.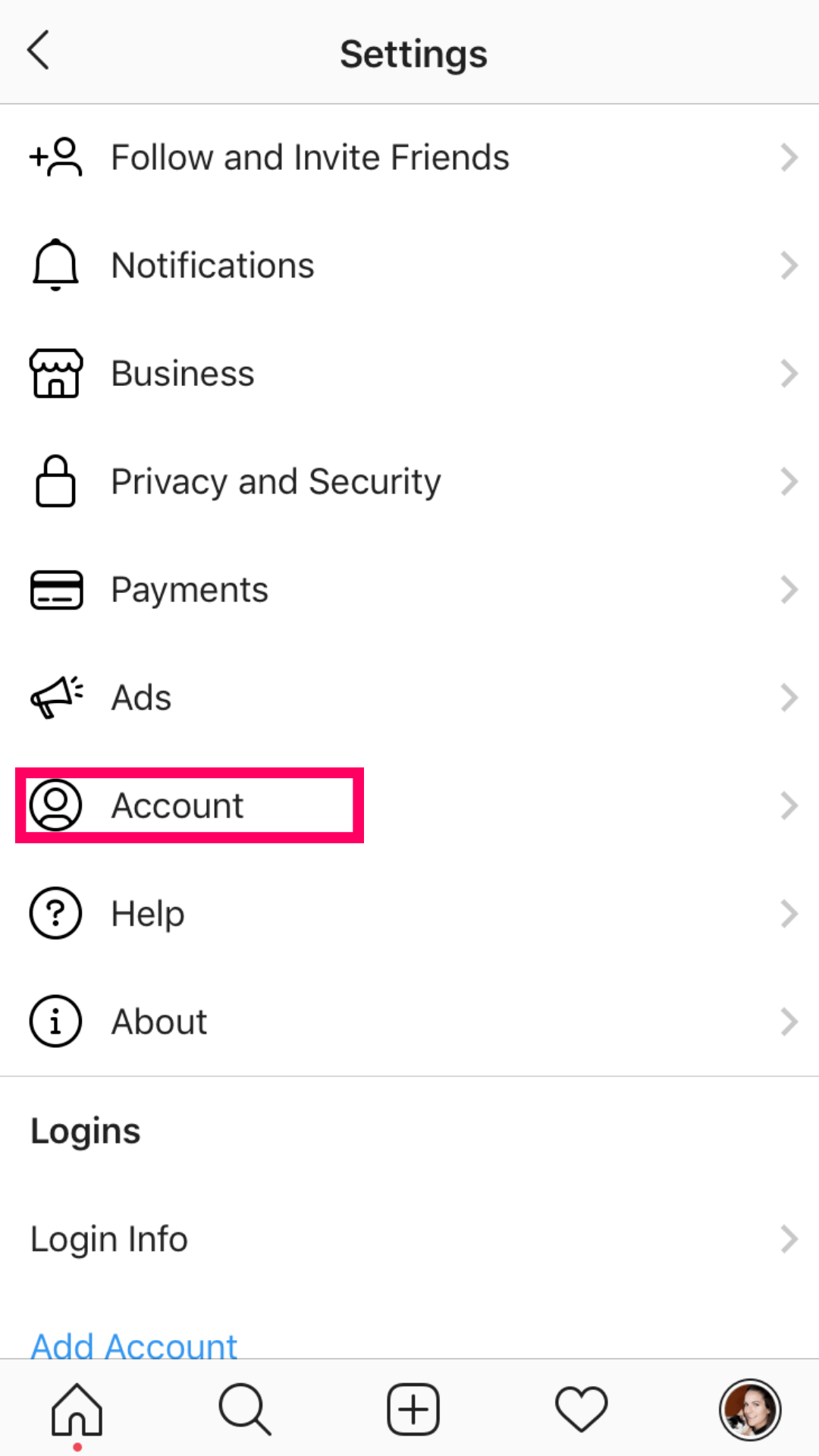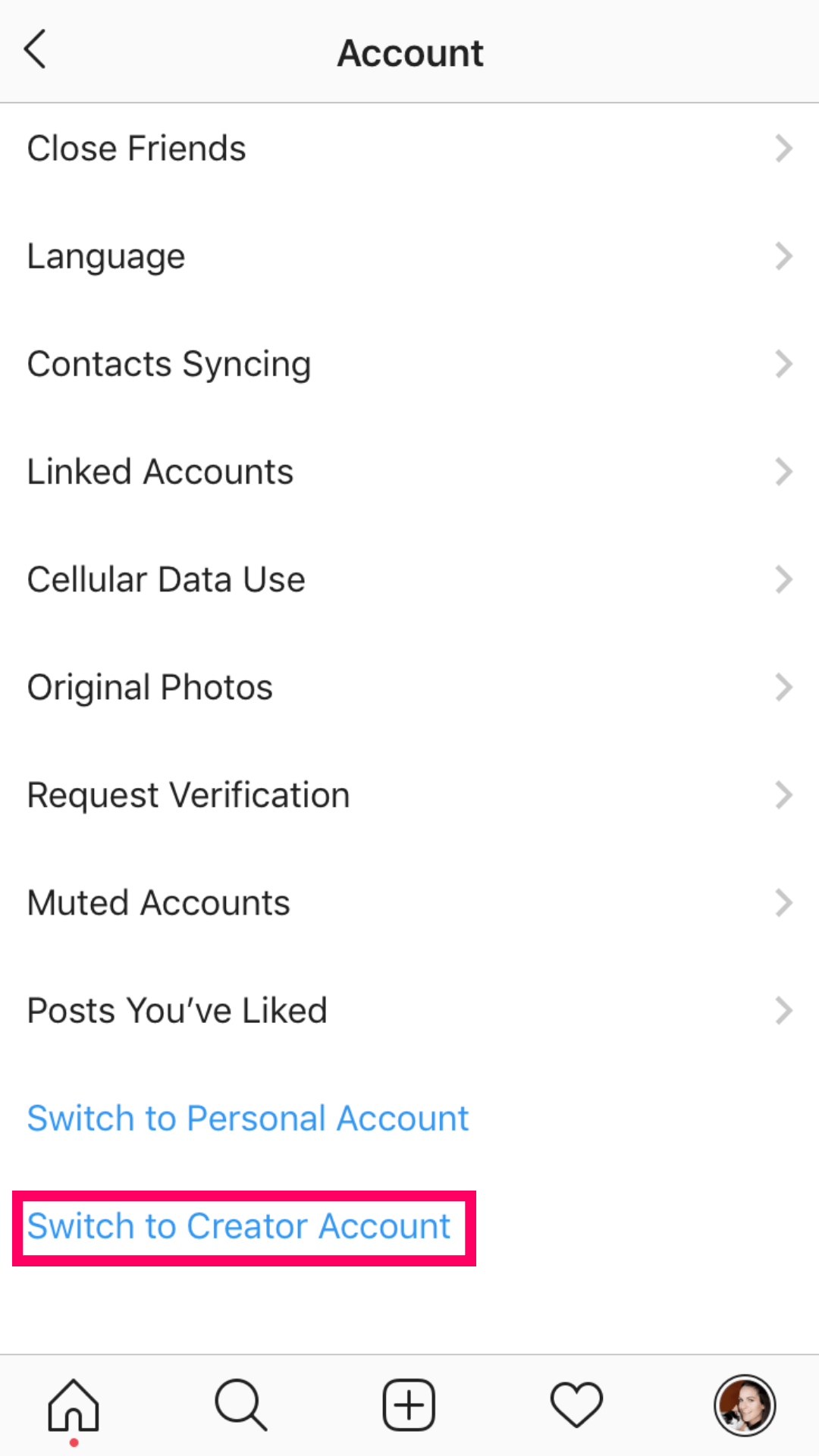 A few things to know about making the switch:
•  If you switch from a private personal account to a creator account, your profile will no longer be private.•  Since Instagram creator accounts are in beta testing, they are not currently hooked up to Instagram's API. You'll not be able to use auto-publishing features if you use a scheduler, and you may not have access to external analytics (like those available with Later & Iconosquare).•  Regular shoppable posts will not be available with an Instagram creator account. this might be due to Instagram testing out a new shoppable function for creators.•  You can always switch back to business or personal should you decide the creator account isn't right for you.
Should you make the switch?
The answer depends entirely on you. Do you want to see your daily follower growth or hide the category on your profile page? If so then maybe making the switch is worth it for you! In my opinion a business account gives you to access 99% of the Instagram creator account features and still allows you to auto publish from scheduling apps and utilize the shoppable posts feature. So.. based on that – I will NOT be switching. Regardless, you can always switch to check out the features, then switch back without any ramifications!
Will you be switching to the Instagram Creator Account? Tell me in the comments below!